Addiction & Behavior Modification Specialist

A ONE-FOR-ALL METHOD THAT COVERS EVERYTHING THAT'S BEHAVIOR AND ADDICTION BASED.
Type: Online Course
Course Access:
24/7 from any device or from our App.
Get successful results with clients that most therapists would be struggling with.
WHAT IS ABM?
The one protocol that takes care of all addictions and addictive behaviour once and for all!
After years in the making, and installing the newest science and years of experience. This it the tool all therapists should have as a minimum standard in their toolbox.
CONTENT OVERVIEW
More than 20+ instructional videos.
Unique and patent pending techniques.
100% effective and client optimizing induction.
Full and in-depth technique demo's.
Here is what we will cover in
this course
COMPLETE MANUAL
You will get a full manual that will take you through all the details and processes step by step. It will give you everything you need to perform a full session. The manual has a complete outline and a lot of background knowledge too.
VIDEO DEMO'S
We have produced individual video demos of every technique and a full session demo also. To show you flow and continuity. We want you to feel confident. All of it is recorded to follow every detail from the manual.
COMPLETE SESSION OUTLINE
One of the most common things in courses is understanding the final session outline. Because of our Brain Accelerated Learning style, we have made sure you will appreciate it fully and that it even will feel easy to complete.
INSTRUCTION PACKAGE
Intense and exclusive video package! A complete collection of instructional videos to guide and teach you. All made in a way so everyone can follow, despite any present level. We love turning detailed knowledge into understandable and straightforward wisdom.
ADDICTION PSYCHOLOGY
To create long-lasting and instant impacts on negative addictions and addiction that has gotten out of hand. It is essential to understand the addiction's underlying psychology and internal process to change and switch it into a positive one.
BEHAVIOR PATTERNS
Behavior patterns are automated systems within ourselves that run on autopilot. Still, where the initial command from the higher positive intention behind it is easy to hack, the behavior becomes unwanted. We can change behavior with a unique tool designed for ABM.
ABM INDUCTION
As part of my latest tendency, I want to utilize everything within a session to get the best result possible. An induction is an induction. In this case, I've designed it to make changes and find resources from the beginning of the session. Trance will be a natural byproduct of this.
INTENTION DETECTOR METHOD
I've made it easy and created a brilliant shortcut to communicating with the sub and unconscious mind. To ensure access to the core positive intention behind the "problem". We need to separate intention from behavior to make a real impact.
INSTANT EMOTIONAL RELIEF
Earlier in 2020, I've released the Instant Emotional Release protocol, and this tool is one of the core elements that fit perfectly into this model. The IER was initially designed for the ABM but was released as a solo technique because of its tremendous power.
CHILD HERO JOURNEY
In any addiction and behavior, there is a hidden cause. Something that might be minor traumas or long term psychological influence. Deep inside in our minds, we know all of this, but at the same time, we are very protective of it. This techniques is a smooth way of uncovering it, and integrate the inner child and synchronize.
PLACE OF SACRED INSIGHTS
The last step in the therapy process is something we all have deep inside in our minds or connection. Maybe it's connected to intuition or deep common sense. I call it "The Truth Of The Self." This is where our "all-knowing" is - and this tool will give the client continuous access to it.
"ON THE GO" SELF AWARENESS
TOOL
We must know the limits to techniques like this and how to stay within the field of therapy. We are not doctors, and there are no promised guarantees. Ethics is your way of protecting yourself and your clients.
LIFE PLANNER INTEGRATION
I've added a small but brilliant manifestation technique. Your clients will be able to utilize it in multiple situations, and one that will power them up when low on belief and energy.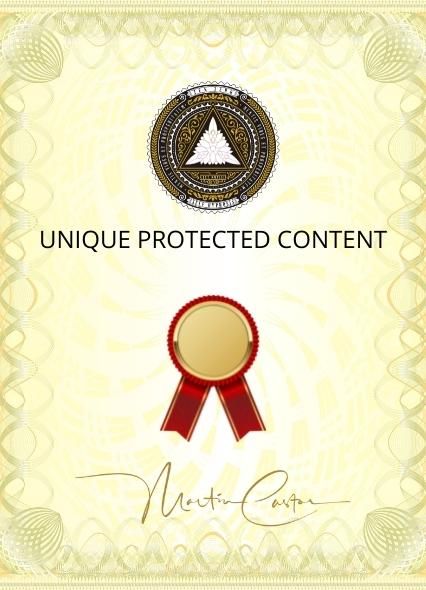 Introduction by Martin Castor

Guide to use our online system

Exclusive Student Forum Access

Technique Video Demo's

Step by Step Video Lessons

Full Manual
We have worked hard to give the best online experience.

The way we have set up your system is a natural flow of learning.

All individual lessons are made in a way where you get the most out of every single piece of content.

A demo video backs up all steps within the protocol for you to enjoy and get inspired by.

All students will get exclusive access to our student forum, where everyone can do practice sessions online 24/7.

We all know that feeling.
What if what I do for my client is insufficient?

What if it is complicated? And how many sessions do they need?
I was getting down to the core of what lies beneath major addictions and accompanying behaviors. What I found was a simple structure and pattern that made me think: "Of course this is it...!."
Then I reconstructed a pattern and system that will cover most clients' most significant issues today. And a fantastic model that would apply to a brand new revolutionizing group of ABM Practitioners. Maybe you want to take part and revolutionize the world of therapy with me?
Many people are spending a lot of time finding the best method for something that can only be used in a tiny niche. A search that never ends.
I have dismantled what's already out there and removed all nonsense and fake make-believe.
I was getting down to the core of what lies beneath major addictions and accompanying behaviors.
What I found was a simple structure and pattern that made me think: "Of course this is it...!." Then I reconstructed a pattern and system that will cover most clients' most significant issues today.
And a fantastic model that would apply to a brand new revolutionizing group of ABM Practitioners. Maybe you want to take part and revolutionize the world of therapy with me?
Addictions are just misinterpreted messages with a higher positive intention!
Addictions are often the "bad guy" in many situations or the main excuse for not getting results or success with a behavioral change.
For decades we've got the idea that if the addiction is severe enough, that it will take time and a lot of effort to break it.
The truth is, that YES! It takes stamina but done right; then, hypnosis will optimize that.
It is NOT complicated despite what you think. Addiction and whatever it may contain in an individual case is a spiderweb of thoughts and behavioral patterns running on automatic and being empowered when trying to fight it or giving it negative attention.
We need to clean up those automated systems by diving deep into the most inner desires first, to naturally and automatically untangle and correct the patterns connected to it.
By diverting the focus and energy to a positive, you alter the behavior and thoughts that run the addiction. Now, it uses all its power towards a positive direction, with a "no turning back" guarantee to the old behavior.
NEGATIVE BEHAVIOR IS A GLITCH IN YOUR MATRIX.
WE CAN DECODE AND RESET IT FOR POSITIVE PURPOSES ONLY.
If you ever tried to attach or change behavior directly during a session or told the client what to do and what not to do. I doubt that you had any good or long-lasting results when the therapy ended.
That is a total NO GO from here.
Instead, we separate intention from behavior to create a natural change process. One that will happen almost instantly, and one that will go beyond what the client was hoping for.
When the client discovers their true self and cleans up those inner communication paths, they will be overwhelmed by how much positive power and focus they have. A focus that will secure them for a long time while developing their new lives while riding the wave of positivity.
Never miss new content!
Get our "first in line"updates on discounts, news and product releases directly in your mailbox.
As part of our "first in line" list, you will get all offers 5 days before our regular lists, and have a great advantage on courses with limited seats.
Martin Castor

Boardmember:
ACHE Boardmember, and chair of Marketing & Conference
Advisory Boardmember of ICBCH
Advisory Boardmember of ISAHt

Author:Best-selling author på Amazon July 2019

Awards:
ICBCH's Award of Contribution to Hypnotherapy 2018
ACHE's Award of Recognition for an Outstand Presentation 2018
IHF's Award of Excellence of International Education 2013.
Featured TEDx Speaker at Penn State 2018

Other:
Certified HNLP & NLP Trainer
Certified Trainer in Brain-basedLeadership & TrainingCertified NLP Practitioner & Master NLP Practitioner.
Certified Master Hypnotherapist.
Certified Transformational Leadership Consultant.
Certified Executive & Professional Life Coach.
Certified clinical hypnotherapist.
Certified Conversational Hypnotherapist.
Certified Ericksonian Hypnotherapist.
Instructor of: Body language, mindfullness, self hypnosis & advanced Hypnotherapy & communication.
Do not miss THIS EXCLUSIVE BUNDLE!
Great offer today!
Two for One!
Get both the IOOI protocol & The new ZenZero Self Hypnosis protocol
You can register in a few steps!
Choose your OPTION
IOOI
Go ahead and register for the IOOI - and take advantage of the attractive Early Bird
IOOI & ZENZERO BUNDLE
Not onlye will you get the Early Bird on both protocols, you will get access to both for the price of one.